A Few Words About Us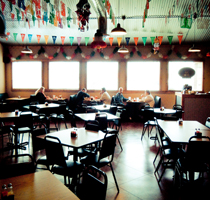 Who is Tres Hermanos Mexican Restaurant?
How long have we been here?
Tres Hermanos Mexican Restaurant is an authentic, family owned restaurant in Whitney, TX, who takes pride in serving the finest Mexican food in Hill County from the best, freshest ingredients. Tres Hermanos was established in April of 2000 by our founders Martin & Luisa Ramirez. It all started while Martin was the chef and Luisa the waitress. Since then, we have been serving authentic in-house marinated fajitas, steaks, tacos, enchiladas, quesadillas, and many other fresh mexican foods.
Check out our Menu
.
At Tres Hermanos Mexican Food, we take our Mission Statement serious.
Our mission is to provide each guest prompt, professional, friendly and courteous service. We are committed to maintaining clean, comfortable and well maintained premises for our guests and staff. We are committed to the spirit of hospitality and enriching relationships in a wholesome environment.
What's our place like? It's AWESOME!
Here at Tres Hermanos, it's all about fun!...delicious, relaxing and comfortable. It's all made fresh with every order. Our atmosphere is casual and friendly, and is about getting a lot of tasty food for a reasonable price. Here at Tres Hermanos Mexican Restaurant, it's about having a special place for you, your family, your friends, and significant others to call your own. It's everything you want when you go out , and it's all waiting for you right here at Tres Hermanos Mexican Restaurant!
We take our customers serious. You're family.
It's important to us that you have a great experience dining at Tres Hermanos Mexican Restaurant, and we make that happen by ensuring that we provide great customer service and fresh authentic Mexican Food. Come check us out!
Daily Offers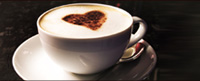 $1.79 Fresh Brewed Coffee. Come in and enjoy a cup of our fresh brewed coffee.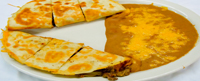 From $9.99 Fajita Quesadillas
You MUST try our Quesadillas! Deliciously Trestastic!
From $5.29 OPEN-FACE Hamburger Treat yourself to the best fresh grilled burger in Hill county!